Venue & Hospitality
Welcome to the Official Attendee Housing Site for the 3rd International Conference on Organic & Inorganic Chemistry, which will be held in the beautiful and exciting city Chicago, USA. The Conference will take place in the following dates and location.

Conference Location:
Doubletree by Hilton Chicago
North Shore Conference Center
9599 Skokie Blvd. Chicago Skokie Illinois USA, ZIP code- 60077.
Conference Dates: July 17-19, 2017
Hotel Services & Amenities
Audio/Visual Equipment Rental.
Business Center.
Business Phone Service.
Complimentary Printing Service.
Express Mail.
Fax.
Meeting Rooms.
Office Rental.
Photo Copying Service.
Secretarial Service.
Telex.
Typewriter.
Video Conference.
Video Messaging.
Video Phone.
ATM.
Baggage Storage.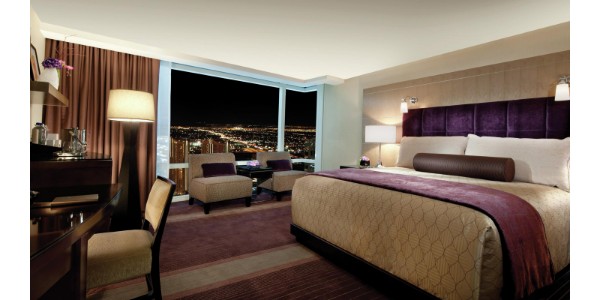 Transportation
Chicago-O′Hare International Airport:
Directions: Follow signs to south-east and take the slip road onto I-190 E. Then, take exit 1C for I-294 N/Tollway towards Milwaukee. Merge onto I-294 N and take exit onto US-14 E/E Dempster Street. Continue to follow E Dempster Street. Turn left onto Gross Point Road and then slight left onto Skokie Boulevard.
· Distance from Hotel: 18 mi.
· Drive Time: 30 min.
| | |
| --- | --- |
| Type | Typical Minimum Charge |
| Taxi | 29.95 USD |
| Courtesy Bus | Complimentary Shuttle |

Chicago Midway International Airport:
Directions: Follow south on S Cicero Avenue and make a U-turn at W 59th Street. Turn right onto the Interstate 55 N/Stevenson Expy slip road to Chicago and merge onto I-55 N/Stevenson Expressway. Take exit 292A for I-90 W/I-94 W towards W Ryan Expressway/Wisconsin and merge onto I-90 W/Interstate 94 W. Keep right to continue on Interstate 94 W, follow signs for Milwaukee/Edens Expressway. Take exit 37B to merge onto IL-58 E/Dempster Street. Turn left onto Gross Point Road and Slight left onto Skokie Boulevard.
· Distance from Hotel: 15 mi.
· Drive Time: 30 min.
| | |
| --- | --- |
| Type | Typical Minimum Charge |
| Taxi | 49.95 USD |
| Courtesy Bus | Complimentary Shuttle |
About City
Chicago, is the third-most populous city in the United States, and the fifth-most populous city in North America. With over 2.7 million residents, it is the most populous city in the state of Illinois and the Midwestern United States.
The city is an international hub for finance, commerce, industry, technology, telecommunications, and transportation: O'Hare International Airport is the second-busiest airport in the world when measured by aircraft traffic; the region also has the largest number of U.S. highways and rail road freight. In 2012, Chicago was listed as an alpha global city by the Globalization and World Cities Research Network, and ranked seventh in the world in the 2014 Global Cities Index. Chicago has the third-largest gross metropolitan product in the United States—about $640 billion according to 2014–2016 estimates.The city has one of the world's largest and most diversified economies with no single industry employing more than 14% of the workforce. The Chicago metropolitan area has the third-largest science and engineering work force of any metropolitan area in the nation. In 2009 Chicago placed 9th on the UBS list of the world's richest cities. In 2016, Chicago hosted over 54 million international and domestic visitors, a new record for the city making it one of the top visited cities in the nation.
The city has many nicknames, which reflect the impressions and opinions about historical and contemporary Chicago. The best-known include the "Windy City" and "Second City". Chicago has professional sports teams in each of the major professional leagues. The city's waterfront location and nightlife has attracted residents and tourists alike. Over a third of the city population is concentrated in the lakefront neighbourhoods of Rogers Park in the north to South Shore in the south.
Chicago is famous for its wonderful attractions. On the top of the list is the famous Adler Planetarium, Brookfield zoo, Chicago History Museum, Grant Park, 360 Chicago, Lincoln park zoo. There are a number of outlets and stores located in open malls. Most of these malls are designed to recreate that tropical feel with its architectural designs and structure.
As a multicultural city that thrives on the harmony and diversity of its neighborhoods, Chicago today embodies the values of America's heartland-integrity, hard work and community and reflects the ideals in the social fabric of its 77 distinct neighborhoods.

Chicago is a leader in reforming public schools, enhancing public safety and security initiatives, providing affordable housing in attractive and economically sound communities, ensuring accessibility for all and fostering, social, economic and environmental sustainability.
Today, Chicago has become a global city, a thriving center of international trade and commerce, and a place where people of every nationality come to pursue the American dream.