Venue & Hospitality
Welcome to the official attendee housing site for the 4th European Organic Chemistry Congress in the beautiful city of London, United Kingdom.

Conference Venue: Park Inn by Radisson London Heathrow
Bath Rd Sipson, Heathrow London, UB7 0DU
United Kingdom
Conference Dates: March 01 - 03, 2018
Hotel Services & Amenities
Audio/Visual Equipment Rental.
Business Center.
Business Phone Service.
Complimentary Printing Service.
Express Mail.
Fax.
Meeting Rooms.
Office Rental.
Photo Copying Service.
Secretarial Service.
Telex.
Typewriter.
Video Conference.
Video Messaging.
Video Phone.
ATM.
Baggage Storage.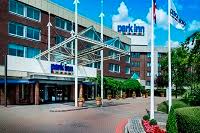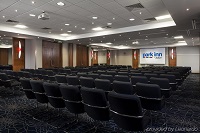 Transportation
https://www.google.com/maps/dir/Heathrow+Airport,+Longford+TW6,+UK/Park+Inn+by+Radisson+London+Heathrow,+Bath+Rd,+Sipson,+Heathrow+UB7+0DU,+United+Kingdom/@51.4762017,-0.4599828,15z/data=!4m13!4m12!1m5!1m1!1s0x48767234cdc56de9:0x8fe7535543f64167!2m2!1d-0.4542955!2d51.4700223!1m5!1m1!1s0x487672379f31c3c9:0x1776648b06bc5115!2m2!1d-0.450463!2d51.4823798
About City
London is the capital and most populous city of England and the United Kingdom. London is a leading global city with strengths in the education, healthcare, media, professional services, research and development, tourism, and transports all contributing to its prominence. It is one of the world's leading financial centers and has the fifth-or sixth-largest metropolitan area GDP in the world depending on measurement. London is a world cultural capital. It is the world's most-visited city as measured by international arrivals and has the world's largest city airport system measured by passenger traffic. London is the world's leading investment destination. London is home to numerous museums, galleries, libraries, sporting events and other cultural institutions, including the British Museum, National Gallery, Natural History Museum, Tate Modern, British Library and West End theatres. London has a diverse range of peoples and cultures, and more than 300 languages are spoken within its boundaries. It is a major centre of higher education teaching and research and its 43 universities form the largest concentration of higher education in Europe. Other famous landmarks are Buckingham Palace, the London Eye, Piccadilly Circus, St Paul's Cathedral, Tower Bridge, Trafalgar Square, and The Shard. London is home to numerous museums, galleries, libraries, sporting events and other cultural institutions, they are the British Museum, National Gallery, British Library and 40 West End theatres. The Railway of London Underground is the oldest underground railway network in the world.