Recommended Global Chemistry Conferences
Organic Chem 2019
OrganicChem 2019
Conference Series LLC Ltd take great pleasure in welcoming academic scientists, researchers, research scholars, students and experts of application fields to Vancouver, Canada for the OrganicChem 2019 Conference during July 26-27, 2019 to foster the progress in the field by contributing with your expertise to what promises to be a very comprehensive and exciting meeting and to enjoy the immense unique artistic heritage and wonderful landscape of Vancouver.
Details of Organic Chemistry Conference 2019 in Canada:
OrganicChem 2019 is a global platform to discuss and learn about new compounds and its structure, bonding, reactivity in field of organic chemistry and organometallic chemistry, organic geochemistry, biogeochemistry, marine geochemistry, petroleum geochemistry, Bioorganic and medicinal chemistry. Advancement in fields of modern experimental organic chemistry, modern analytical organic chemistry, modern theoretical organic chemistry, combinatorial Chemistry, flow chemistry, green chemistry, microwave chemistry, microwave spectroscopy, new synthetic methods and advances in catalysis.
In the light of this theme, the Conference Series LLC Ltd aims to provide a forum for international researchers from various areas of chemistry, pharmacy, materials science and chemical engineering by providing a platform for critical analysis of new data, and to share latest cutting-edge research findings and results about all aspects of Organic Chemistry. The meeting will be a multidisciplinary gathering and present major areas such as organometallic, medicinal chemistry, polymer chemistry and overall applications.
Conference Series LLC Ltd organizes 1000+ Conferences Every Year across USA, Europe & Asia with support from 1000 more scientific societies and Publishes 700+ Open access journals which contain over 30000 eminent personalities, reputed scientists as editorial board members.
Target Audience
Organic Chemists
Inorganic Chemists
Professors in Chemistry
Associated and Assistant Professors in Organic Chemistry
Post-doctoral and Researchers in Chemistry
Heads of Chemical Departments
Post Graduates and Graduates in Medicinal Chemistry
Laboratory Chemists
Chemical Scientists working on Materials
Experts in the development of Organometallic Chemistry
Why to attend OrganicChem 2019??
The aim of the Organic Chem 2019 is to promote quality research and real-world impact in an atmosphere of true international cooperation between scientists and engineers by bringing together again the world class researchers, International Communities and Industrial heads to discuss the latest developments and innovations in the fields of Chemistry.
We sincerely hope that Organic Chem 2018 serves as an international platform for meeting researchers from around the world, widen professional contact and create new opportunities, including establishing new collaborations.
We are looking forward to seeing you at OrganicChem 2018 in Vancouver, Canada.
Conference highlights
Fundamental Concept of Organic Chemistry
Bioorganic and Biochemistry
Stereochemistry of Organic Compounds
Computational Chemistry and Cheminformatics
Phytochemistry and Pharmacognosy
Green Chemistry and Sustainable Technology
Polymers and Monomers
Bio-chemistry and agricultural chemistry
Analytical Chemistry
Advanced Synthesis and Catalysis
Physical Organic Chemistry
Natural Products and Heterocyclic Chemistry
Flow Chemistry
Medicinal Chemistry, Drug Synthesis
Inorganic and Bioinorganic Catalysis
Inorganic Materials and Nanoparticles
Organometallic Chemistry
Industrial Inorganic Chemistry
Organic Photochemistry
Forensic Chemistry
Modern Organic Chemistry and Applications
Market Analysis
The global chemical industry has grown by 7 percent annually, reaching €2.4 trillion in 2010. Most of the growth in the past 25 years has been driven by Asia, which now owns almost half of global chemical sales. The global chemical markets are expected to grow an average 3 percent in the next 20years. Asian players are positioned to own two-thirds of the market by 2030.
Organic chemical industry is anticipated to hold 51% of the total chemical industry market globally by 2030. With Asia Pacific, Europe, North America and Latin America being the leading markets for organic chemicals, the industry has witnessed approx. 10% growth in the last 5 years. Expanding industry applications, investment favouring industry policies are driving organic chemicals market till 2019.Extensive primary research is being conducted among leading companies such as BASF, Dow Chemicals, SABIC, Sinopec, and DuPont Chemicals and key opinion leaders from organic chemical industry.
Global Organic Acids Market was valued at $16,837 million in 2016, and is expected to reach $29,197 million by 2023, registering a CAGR of 8.3% from 2017 to 2023. Organic acids are weak acids that do not completely dissociate in water when compared to mineral acids.
Key players such as BASF SE, Cargill, Inc., The Dow Chemical Company, Eastman Chemical Company, Myriant Corporation, Celanese Corporation, Archer Daniels Midland Company, Henan Jindan Lactic Acid Technology Co. Ltd., Tate & Lyle Plc., and E. I. Du Pont De Nemours and Company have largely invested in R&D activities to develop advanced products to cater to the requirements of the consumers.
United States Chemical industry:
The chemical industry is one of the largest and most important industries worldwide. The United States is the largest national producer of chemical products globally. Including the pharmaceutical sector, its chemical output value was more than 767 billion U.S. dollars in 2016.
2018 ranking of leading United States chemical companies based on revenue (in billion U.S. dollars)
Projection of annual production growth in the United States chemical industry from 2018 to 2023
Canada Chemical Industry:
Canada's chemistry industry is a world leader in low-intensity carbon chemical production for many reasons. Perhaps the biggest natural advantage the chemistry sector enjoys is access to abundant low-carbon fossil fuel feedstock. Natural gas is comprised of about 92% methane (CH4) and is used for heating fuel, electricity generation, and even as transportation fuel for vehicles with modified engines. Methane can also be a feedstock for some petrochemical manufacturing. Remaining components of natural gas are called natural gas liquids (NGLs) include ethane, propane, butane and pentanes. These are used as building blocks for plastics and solvents, polypropylene, refrigerants, rubbers and more.
A 2018 study from the Joint Research Centre of the European Commission compared different chemistry production processes and technological options to increase GHG efficiency and found that ethylene production that uses higher-carbon naphtha as a feedstock has an 82% higher GHG emissions factor than ethylene produced from lower-carbon ethane feedstock. Over the years, Canada's chemistry sector has converted its ethylene facilities from naphtha to ethane feedstock and are already benefiting from this lower carbon approach to production.
Canada also has an abundant supply of low emissions hydroelectricity and huge potential for developing biomass resources to be used as feedstock and energy sources in chemistry production processes. With large portions of provincial energy grids already carbon-free, chlorine-related chemistries have a near-zero GHG footprint. In other countries, notably in Europe, Asia and the Middle East, high-carbon electricity grids result in higher GHG emissions associated with their chlorine production when compared to Canada.
United Kingdom Chemical Industry:
The UK industry is active in all key areas: basic inorganics, petrochemicals, polymers, agrochemicals, paints, detergents and personal care products, in specialties such as adhesives, flavours and fragrances, and in a host of industrial specialties including lubricants, fuel additives, construction chemicals and catalysts. It is also a global leader in pharmaceuticals. With £48.7 billion of revenues and £17.8 billion value added in 2016, chemicals & pharmaceuticals is the UK's second largest industry. The current UK government has committed around £4.7bn to support R&D and innovation. This commitment should be seen against the broader ambition to boost R&D spending to 2.4% of GDP by 2027.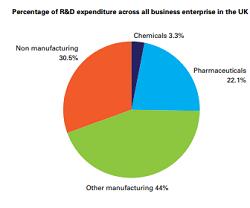 Past Conference Report
GOICC 2018
We would like to thank all of our wonderful keynotes, speakers, conference attendees, students, associations, media partners and guests for making GOICC 2018 a successful event.
Conference Series llc LTD hosted the 24th Global Organic and Inorganic Chemistry Conference during July 18-19, 2018 at Embassy Suites by Hilton Atlanta Airport,4700 Southport Road, Atlanta, USA with the theme "Emerging Tides in Organic and Inorganic Chemistry". Benevolent response and active participation was received from the Editorial Board Members of supporting International Journals as well as from the leading academic scientists, researchers, research scholars, students and leaders from the fields of Organic and Inorganic Chemistry, who made this event successful.
The conference was marked by the attendance of young and brilliant researchers, business delegates and talented student communities representing more than 15 countries, who have driven this event into the path of success. The conference highlighted through various sessions on current retroviral research.
GOICC 2018 witnessed an amalgamation of peerless speakers who enlightened the crowd with their knowledge and confabulated on various new-fangled topics related to the fields of Organic and Inorganic Chemistry.
The meeting was carried out through various sessions, in which the discussions were held on the following major scientific tracks:
Public Health and Epidemiology
Community Nutrition
Occupational Health
Nursing
Mental Health
Healthcare Management
Obesity and Health Risks
Adolescent Health
Nutritional Health
Cardiovascular Diseases
Health and Community Nutrition
Non-Communicable Diseases
The conference proceedings were carried out through various Scientific-sessions and plenary lectures. The conference was embarked with an opening ceremony followed by a series of lectures delivered by both Honorable Guests and members of the Keynote forum. The adepts who promulgated the theme with their exquisite talk were;
Edward Lee Ruff, York University, Canada
P Gregory Van Patten, Middle Tennessee State University, USA
Yong Li Zhong, Merck & Company Inc., USA
Maged Henary, Georgia State University, USA
Xintao Wu, Fujian Institute of Research on the Structure of Matter, China
Yuichi Shimazaki, College of Science Ibaraki University, Japan
Saad Alotaibi, Taif University, Kingdom of Saudi Arabia
Jun Yin, Georgia State University, Atlanta
The event enlightened various arenas of Chemistry, with plenary lectures from the speakers of various universities and organizations like
York University, Canada
Middle Tennessee State University, USA
Merck & Company Inc., USA
Georgia State University, USA
Dynamic Management Services Based in Mumbai, India
Alzahra University, Iran
King Fahd University of Petroleum and Minerals, Saudi Arabia
Bangladesh University of Engineering and Technology, Dhaka
Vaal University of Technology, South Africa
King Abdulaziz City for Science and Technology, Kingdom of Saudi Arabia
Fujian Institute of Research on the Structure of Matter, China
College of Science Ibaraki University, Japan
Taif University, Kingdom of Saudi Arabia
Government Degree College for Women Baramulla, India
Georgia Institute of Technology, USA
Brown University, USA
National Autonumous University of Mexico, Mexico
We are also obliged to various delegate experts, company representatives and other eminent personalities who supported the conference by facilitating active discussion forums. We sincerely thank the Organizing Committee Members for their gracious presence, support, and assistance towards the success of GOICC 2018.
With the grand success of GOICC 2018, ConferenceSeries llc LTD is proud to announce the "25th Global Organic and Inorganic Chemistry Conference" to be held during July 26-27, 2019 in Vancouver, Canada
For more information please visit: https://organicchemistry.conferenceseries.com/
Past Reports
Gallery
To Collaborate Scientific Professionals around the World
Conference Date July 26-27, 2019
For Sponsors & Exhibitors
Supported By
Journal of Organic & Inorganic Chemistry
Journal of Medicinal and Organic Chemistry
Archives in Chemistry
Trends in Green Chemistry
All accepted abstracts will be published in respective Conference Series LLC LTD International Journals.
Abstracts will be provided with Digital Object Identifier by